We rely on donations from individuals and local organisations to make our work possible. We accommodate 22 people across four sites every day and night of the year.
Your donation will help to give someone experiencing homelessness a new beginning. First, we provide shelter and then we support each resident on a one-to-one basis to enable them to overcome the challenges that they face and work towards a life without homelessness.
Whatever you can give will help. Via the links below you can make a one-off donation or set up a regular donation.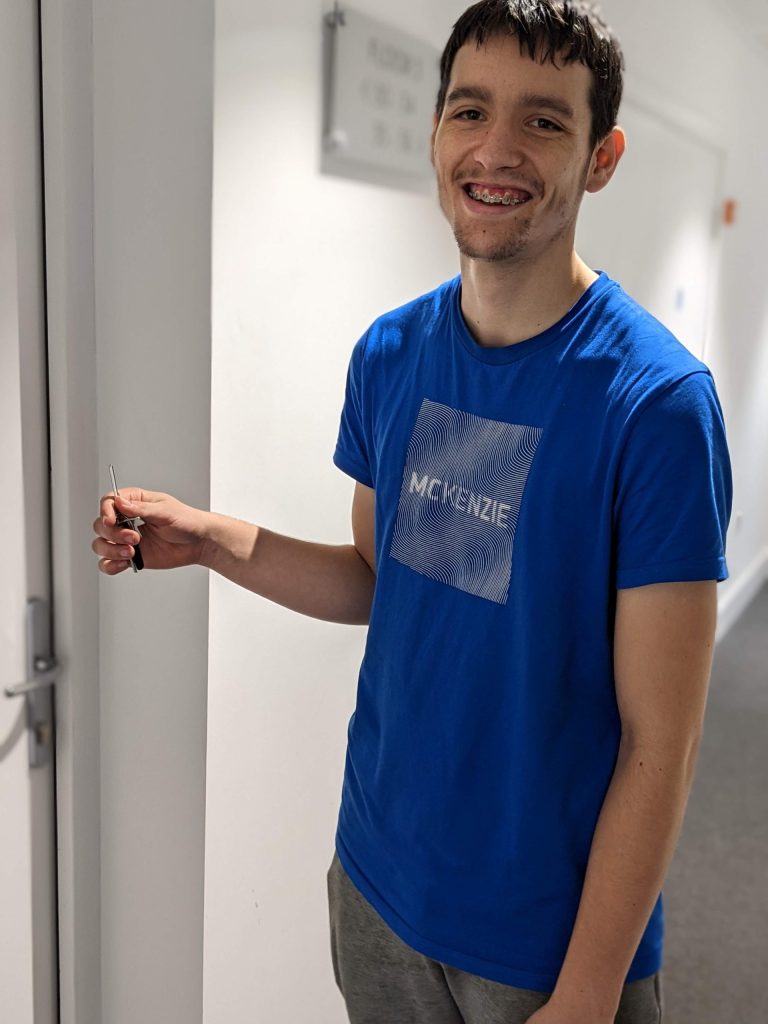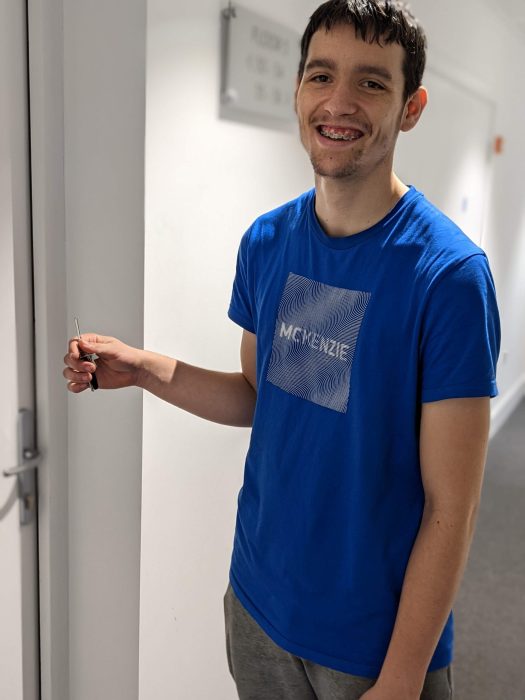 How your donation could help:
Online
Our preferred online donation method
You can make a regular or one-off donation using debit card, credit card or Paypal through CAF – Charities Aid Foundation. This is our preferred method of online donation because we can more easily re-claim Gift Aid tax relief so more of your money is used to help people experiencing homelessness.
Other ways you can donate online
By text
For one-off text donations please text BEACON followed by the amount you would like to give (£2, £5, £10 or £20) to 70560. (Eg, BEACON £10.) You will receive a text message confirming your donation with an invitation to opt in to Gift Aid the donation. Texts will cost the donation amount plus one standard network message rate.
Payroll GIving
Giving to charity through your payroll has the advantage of the donation being deducted before tax. So not only is it easier for you as the donor, but it is also tax efficient and costs less to give more.
It is also simple to change your donation amount or stop it at anytime by informing your payroll department.
If you would like to find out more about payroll giving please contact us to discuss the options, email admin@winchesterbeacon.org.uk or call 01962 862050.
In your will
Leaving a gift in your will is a way to contribute a lasting legacy that will help build new beginnings for those experiencing homelessness.
To leave a gift in your will just let your solicitor know your intentions when making or updating your will. You do not have to let us know and you can change your mind at any time.
Need help?
If you need any help donating, have any questions or would prefer to donate via cheque or any other method, then please contact us, admin@winchesterbeacon.org.uk or 01962 862050.
Simply text BEACON and any amount up to £20 to 70560. Texts will cost the donation amount plus one standard text message.
There is a way to donate without having to spend an extra penny. Shop at popular high street stores via Easyfundraising and for each purchase the retailers will donate to your chosen cause. Benefits also include special offers and discounts. Register today and choose to support The Winchester Beacon.